What You Need To Know About CNC Router | PRTCNC
www.prtcnc.com
www.prtcncvideo.com
Products include Woodworking router machine
Time of issue

: 2021-03-02 14:26:00
Products include Woodworking router machine
See more information
Products include Woodworking router machine
What You Need To Know About CNC Router | PRTCNC
Categories:

News

Author:

Origin:

Time of issue:

2022-10-14 11:07

Views:
(Summary description)www.prtcnc.com www.prtcncvideo.com
What You Need To Know About CNC Router | PRTCNC
(Summary description)www.prtcnc.com
www.prtcncvideo.com
Categories:

News

Author:

Origin:

Time of issue:

2022-10-14 11:07

Views:
What You Need To Know About CNC Router | PRTCNC
More and more people love to use CNC router to make their DIY woodworking and home business projects. But
how to choose a economic and cheap CNC machine is difficult and important.
We will introduce some machines for different CNC levels of people.
For beginner
It is best to experience everything with a lower budget.
In usually, we advise 3018pro machine. It is a Laser and Carving 2-in-1 CNC machine with a cheapest price, and
easy to operate, this machine is also available for offline controller.
It provide open-source GRBL software, GRBL is the most commonly used software in CNC area. You can find
many videos about how to use it on Youtube.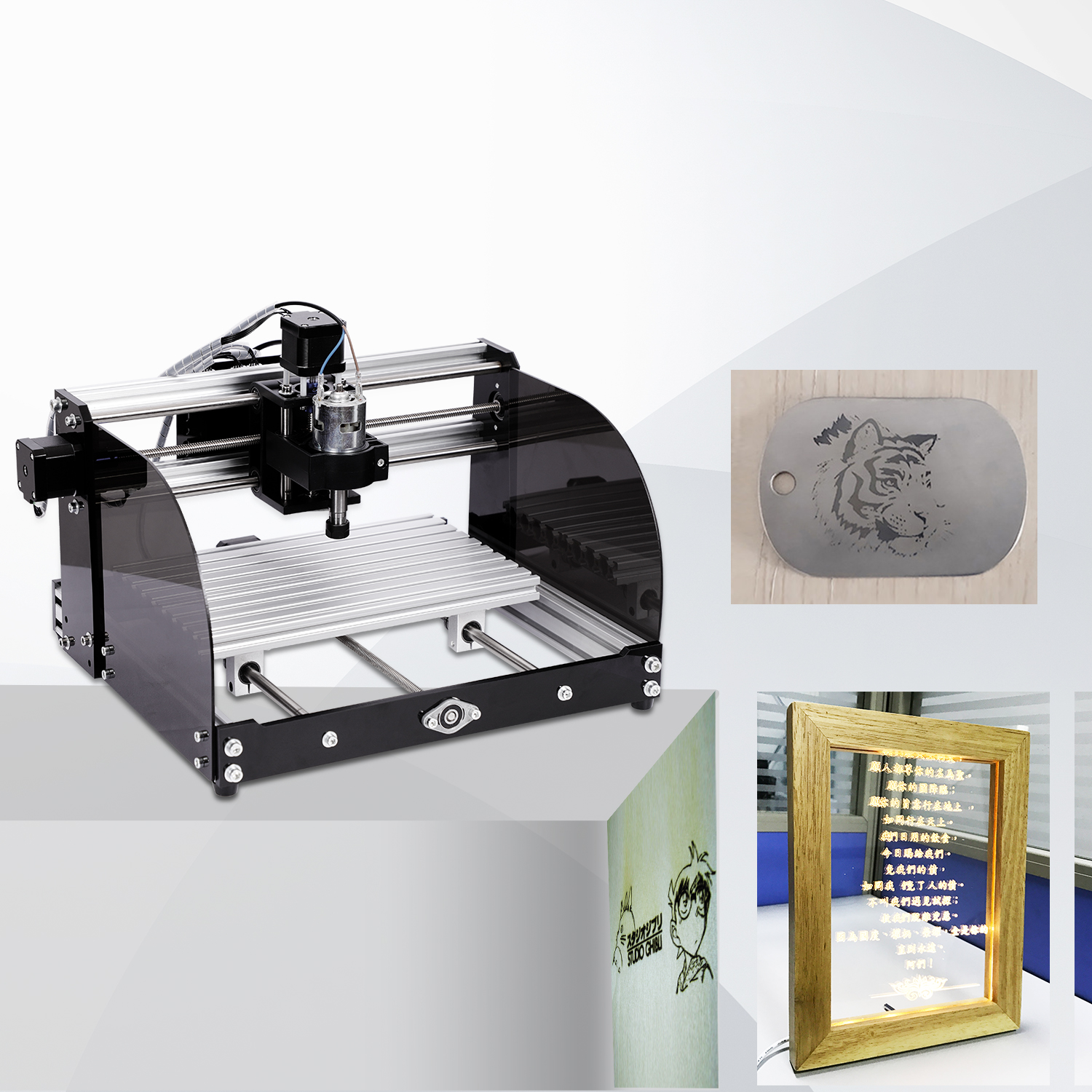 It is excited to start 3D carving on the CNC machine. However, you might not know where to start as a beginner.
Sometimes it is nice to just be able to download a project file that has already been designed and start cutting.
It is also a good way to learn how the files are made and figure out how to do certain things for your own
projects. Here are some of my favorite sites to find inspiration and to download free (and paid) CNC Project files
1. https://www.makecnc.com/welcome.php
2. https://openbuilds.com/projects/
3. https://www.pinterest.com/
After a beginner, you are skillful, a better machine with more functions, such as limit switch, Emergence
stop button and Z-probe is what you need, 3018promax is a pretty good choice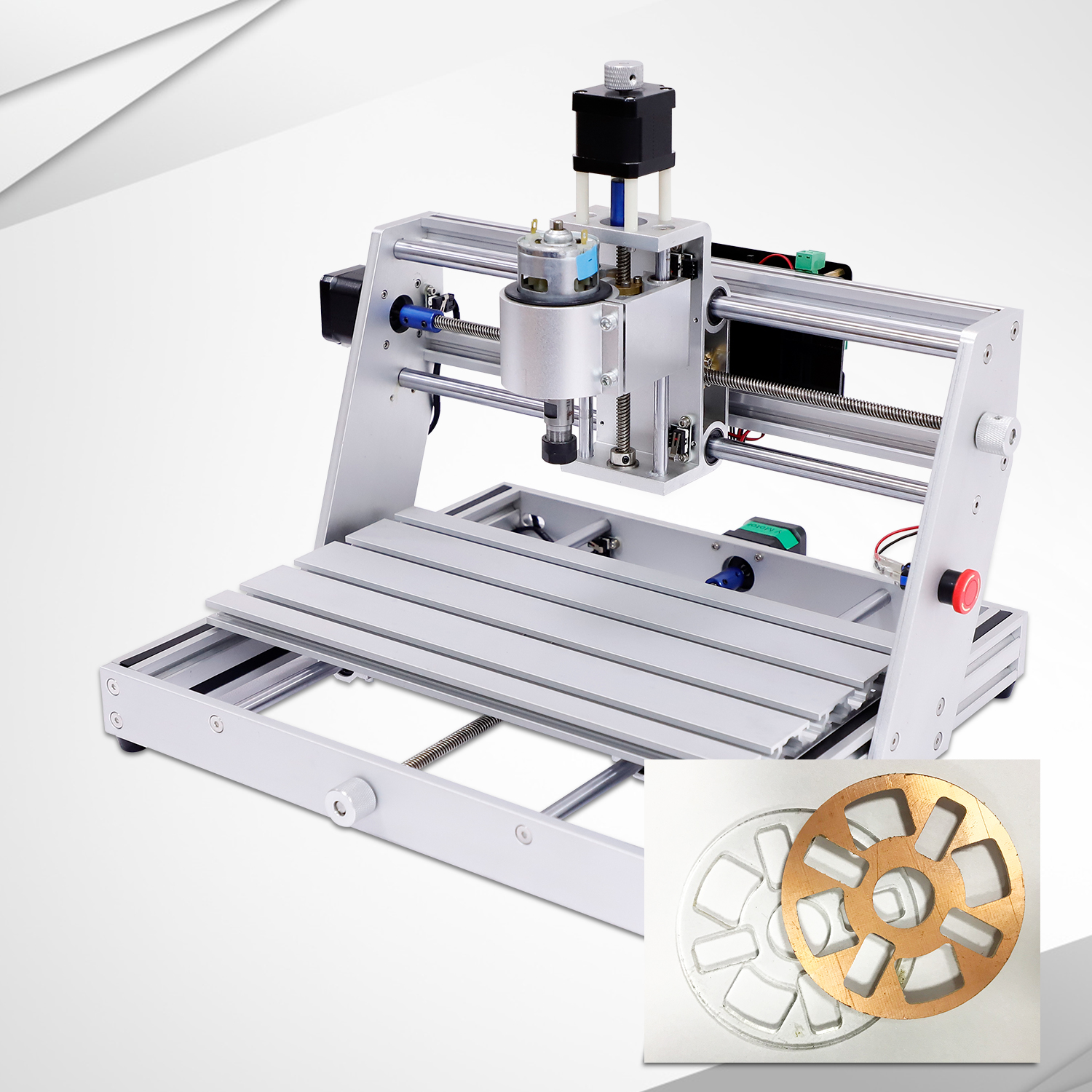 The strong frame is made by 6061 aluminum alloy, and it has 300W/500W spindle for choice, 10W/20W/40W
laser for options. And there are hand-wheel on the screw guide. You can run the X,Y,Z axises easily.
With bigger working area: 40*40cm, 4040 is a nice machine.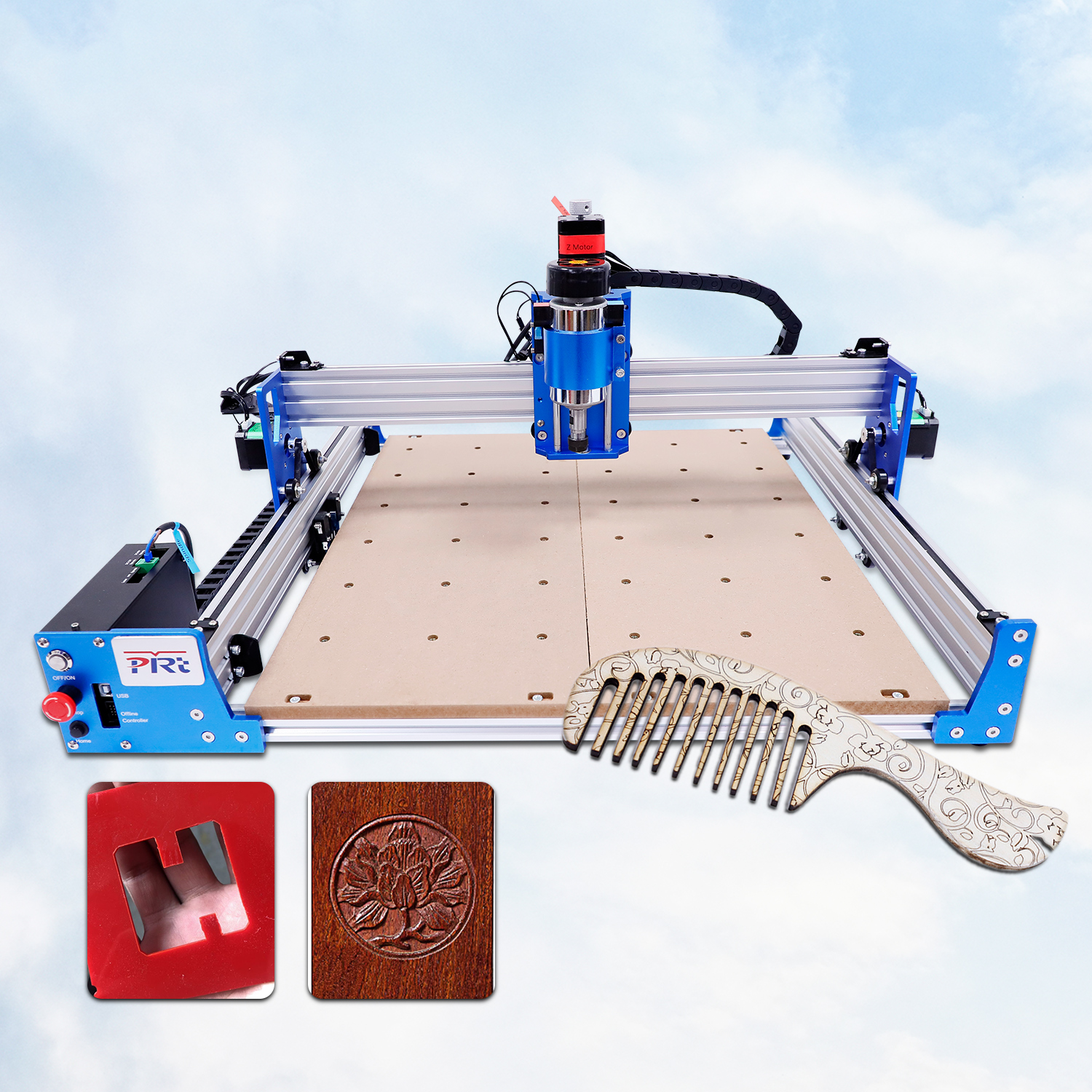 It has all the functions 3018promax
have, and it provide a separate controller. You can change the spindle speed on the controller, and it is
very light weight, about 18kg with package only.
If you want to upgrade everything: the linear bearings, the extrusions, the ball screws, the
motors, the spindle, the driver,- and then delivered with a simple step for assembling, almost ready-to-run.
6060max is the result.
4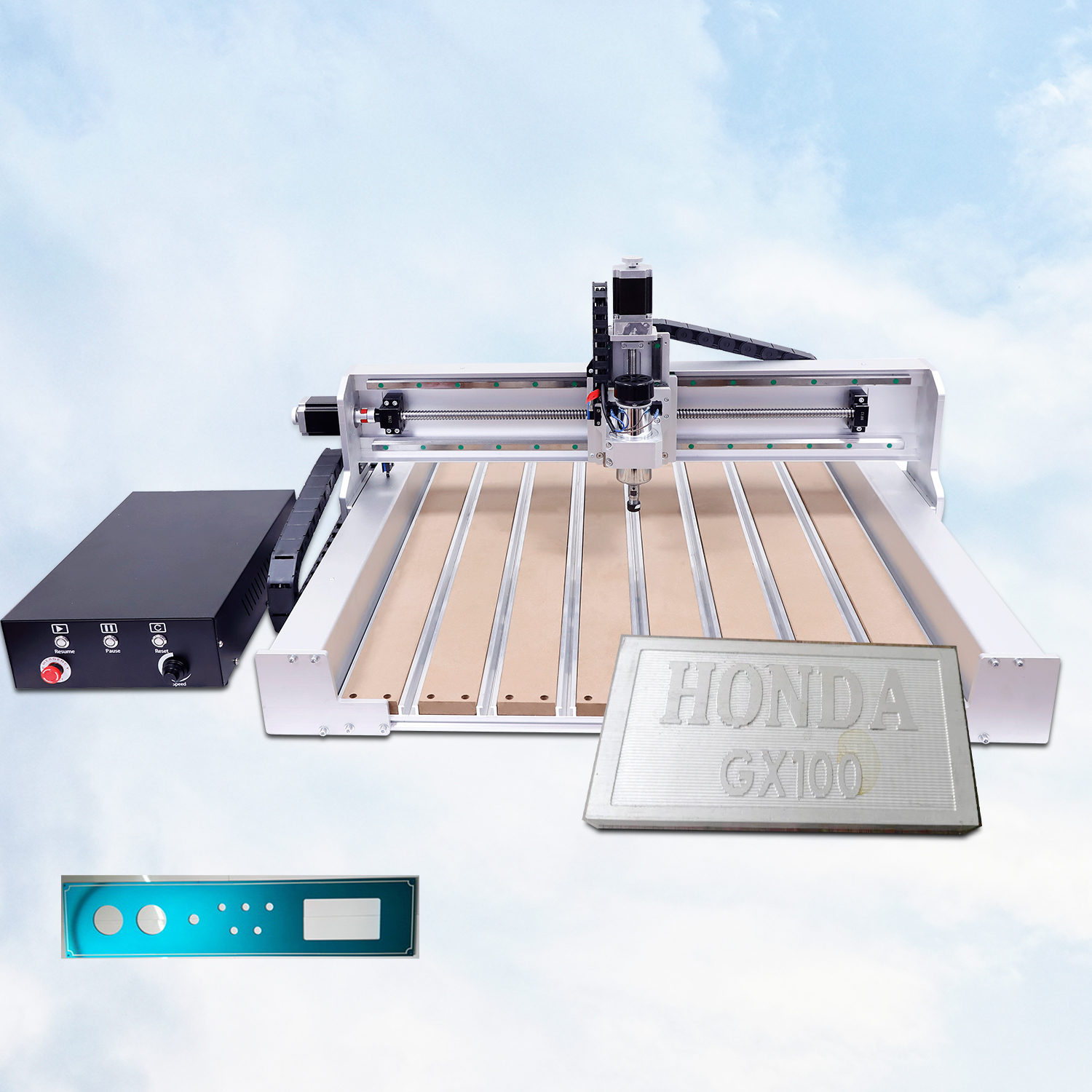 6060Max cuts wood and non-ferrous metals (aluminum and brass) with ease and accuracy.
The hardware:
Hybrid Table with T-slot working bed
Heavy-duty extrusions
Linear bearings on every axis
16mm ball screws on every axis
52mm, 65mm, 80mm spindle holder for 500W spindle, Makita and 1500W water-cooling spindle.
For PRTCNC:
Located in Foshan, Guangdong. , Foshan Nanhai Puruite Technology Co., Ltd(PRTCNC) is a manufacturer
engaged in the research, development, production of CNC router, laser engraver, accessories and tools.
Since2008 as a service organization, PRTCNC factory has been an engineer owned company built on
complete customer satisfaction. A unique mix of capabilities gives PRTCNC a strong foundation for
meeting your needs …whether you're an OEM or ODM.
we've sold machines to the smallest DIY home users and to the biggest companies and universities.
We keeps business cooperation with Sainsmart, Foxalien, Yorahome and other famous brands.
Why PRTCNC:
1.Our team is very responsive and dedicated to help you with any questions, feedback, testimonials or

suggestions you may have.
2.We offer full support from 9am-5pm EST (GMT+8). All inquiries are responded to within 1-24 hours.
3.We have professional designers to cater your creative thoughts, 3 assembling workshop,
one hardware processing for the foundation.
FAQ:
​
1. Delivery time

5-7 days delivery time for Standard Machines

15-30 Days for OEM&ODM machines


2. Shipping

UPS, Fe-dex, DHL, TNT and other international express.

By sea, by air


3. Warranty & After-Sales Service


i. The machine comes with a 12 month warranty. Parts are free during the warranty

ii. . A 1-24 hour, free support service is available for email, Skype, phone,
4. Minimum Order Quantity (MOQ)
Only 1 set.
Scan the QR code to read on your phone
What You Need To Know About CNC Router | PRTCNC
www.prtcnc.com
www.prtcncvideo.com
Products include Woodworking router machine
Products include Woodworking router machine